| | |
| --- | --- |
| | |
[12] Sweeney Todd icons
[4] Sweeney Todd banners
[4] Once Upon a Time in Mexico banners
[2] Sweeney Todd colorbars
[2] Sweeney Todd wallpapers
Warnings: Some violence and spoilers for
Sweeney Todd
.
*Comment if you take.
*You must credit.
*Textless icons are not bases.
*ABSOLUTELY NO HOTLINKING.

Previews:

12
Sweeney Todd
icons
01.
02.
03.
04.
05.
06.
07.
08.
09.
10.
11.
12.
4
Sweeney Todd
banners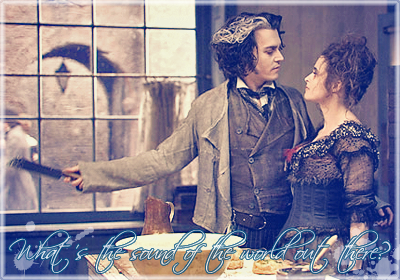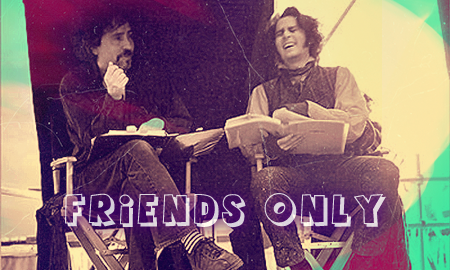 *Comments:
#2
: That's either when they're singing "Pretty Women" or when he actually kills him. After I made it, the more I thought it was the latter, therefore I should've given it some "The years, no doubt, have changed me" quote. Well, either way, it does look like they're singing "Pretty Women," so there you have it. Also--the stage production I heard of
Sweeney Todd
had them sing "desire," although I later learned they usually say "require." So, sorry about that.
4
Once Upon a Time in Mexico
banners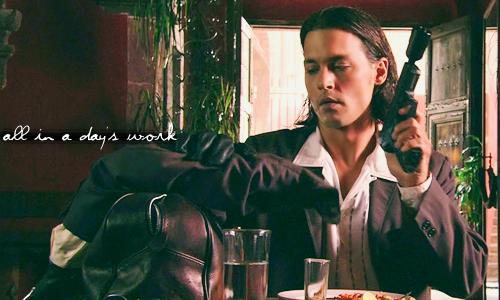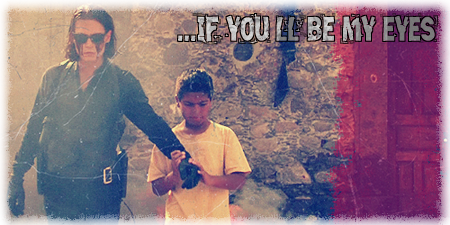 2
Sweeney Todd
colorbars

2
Sweeney Todd
Wallpapers
Sweeney Todd and Anthony Hope
600x800
1024x768
Sweeney Todd and Judge Turpin
600x800
1024x768
*Comments: Those two pictures were so full of hot they couldn't be contained in mere icons and banners, so I put my hand at some simple wallpapers again. I'm currently using
#1
on my compy.